Tim Simkins' Website
A little about me...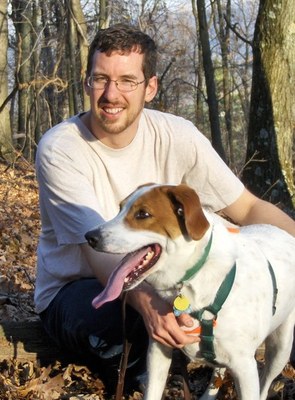 Over the last few years, I've worked in northern New Jersey for a major insurance company in Enterprise Systems Management, a support engineer for a software backup product, and as a web developer for a cable technology company.
I currently live in central Pennsylvania, where I work as a Web Developer for the College of Agricultural Sciences at Penn State.
I graduated from Clarkson University, with a degree in Technical Communications. I majored in Electrical Engineering for two years, but I realized it wasn't me. However, using the knowledge I gained during these two years, I formulated the overall governing equation for all of Electrical Engineering:
ELECTRICITY = ZAP!!
My hometown is Coudersport, Pennsylvania. It is in Potter County, in North Central Pennsylvania.
My interests include outdoors activities such as hiking, hunting, cross-country skiing, reloading ammunition, and shooting.
Another hobby is my bright red 2005 Ford Mustang GT. I've admittedly never been a Ford fan, but Ford did everything right with the new 2005+ models. The car borrows a number of the design elements from the '64 to '73 Mustangs, and is an absolutely gorgeous vehicle. And fast, too! The engine is rated at 300HP, and I personally ran a 0-60mph in 5.197 seconds with no modifications.
In addition, I enjoy listening to classic rock and country music, along with a little of everything else, and reading authors like Kurt Vonnegut, Stephen Hunter, Michael Connelly, and Lee Child.
I'm a big fan of dark beers, and enjoy all of the brewpubs in and around State College.
I also enjoy photography, and I've posted some of my favorites on this site under the Pictures link.
Contact Me